What benefits do I get by registering MedusaCard?
You can use all your acquired points for a number of advantages and benefits available only to MedusaCard holders. We offer you benefits and you decide which ones you'll use.
How to apply benefits at a venue?
CONSUMPTION at a venue

For example soup, main course

ANNOUNCEMENT OF BENEFIT that you wish to get and REQUEST OF THE BILL

For example, soup with the main course for 350 points etc.

CURRENT POINT BALANCE

Points will be added for consumption and subtracted for applied benefits from your account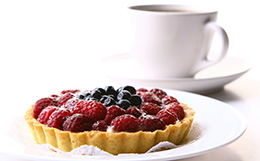 Advantages for your points
Use your collected points and get more! The selection of benefits is really wide, just choose the one that you prefer the most. Individual benefits can be combined. Only one benefit can be applied to each main course.
more info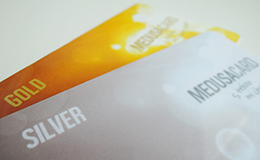 SPECIAL STATUS ADVANTAGES FOR POINTS
Are you holder of silver or gold MedusaCard? Did you get points and have not used them yet? Just for you, we have prepared exclusive benefits for points.
more info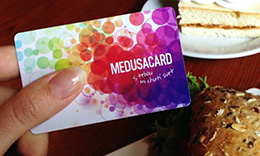 Pay with points
You can also use the collected points as means of payment in all our MEDUSA venues within Slovakia.
more info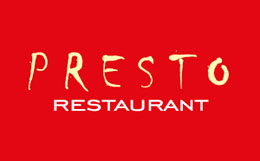 PRESTO BENEFIT
Let yourself be rewarded for regular visits of Presto and get entitled to a discount on a soup menu. All you have to do is eat a specific menu published on our website.
more info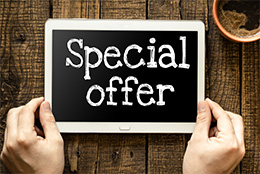 SPECIAL EVENT BENEFITS
Customers are informed about these benefits via email or SMS. They are special events, usually of a limited character (for example, menu tasting before the official opening of a new venue; events related to various holidays; events where a bottle of wine is free with two main courses etc.)